The Nature Of… Book Series
"I wrote each book in this series to help me heal: heal my heartbreak, heal my unresolved emotions, even heal my life's melodramas. Each book led me one step further down my path because it was in these lessons that I moved deeper into my truth, into my authentic self, and towards my destiny. I learned we enter into divine motion, not when we achieve more, but when we unlock the next lesson in our soul's journey.
"I wish to take you on this journey with me, into the energy, the akasha, into the light that surrounds us and is us. I wish to take you with me on that journey so that you may too choose to unlock this field of light and join me and countless souls who have done the same. I am not a mystic and I am able to access this field of light. And so, it is my belief that the world will be a safer, happier, and a more joyous place if we can all unlock this energetic space for guidance into our potential." – LAURA COE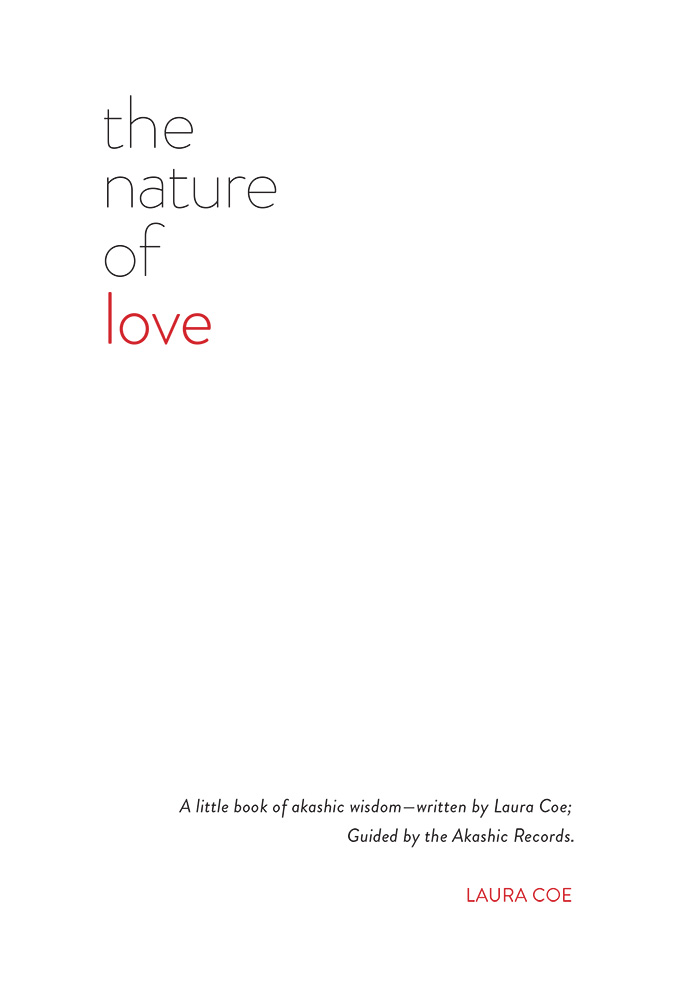 Paperback.
October 2021
Love is a cavernous plain,
endless and abundant,
without beginning or end.
Love flows naturally
from person to person
when allowed to move without interruption.
$12.95Add to cart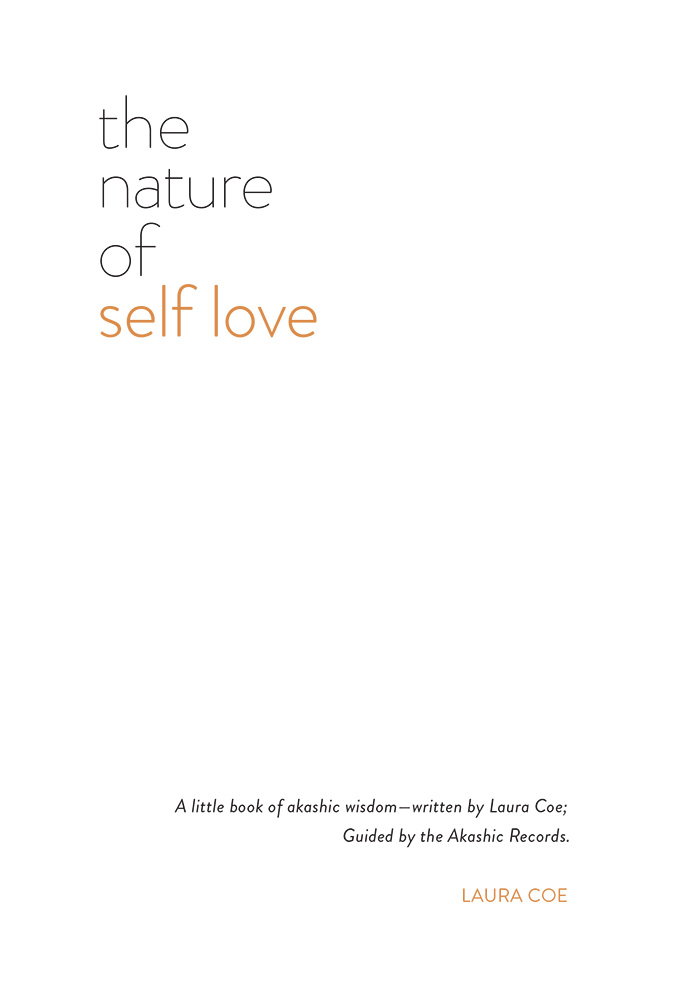 Paperback.
October 2021
Self-love,
the love of self,
the love of who we are and why we are here,
is not found in faraway lands
or in search of another,
or through the study of the path
that was not designed for you.
$12.95Add to cart
Paperback.
October 2021
You are exactly where you need to be
at all times.
No matter how dire the moment may seem to be,
you have exactly the freedom you desire
in every moment,
if you choose to see freedom as freedom in the mind.
$12.95Add to cart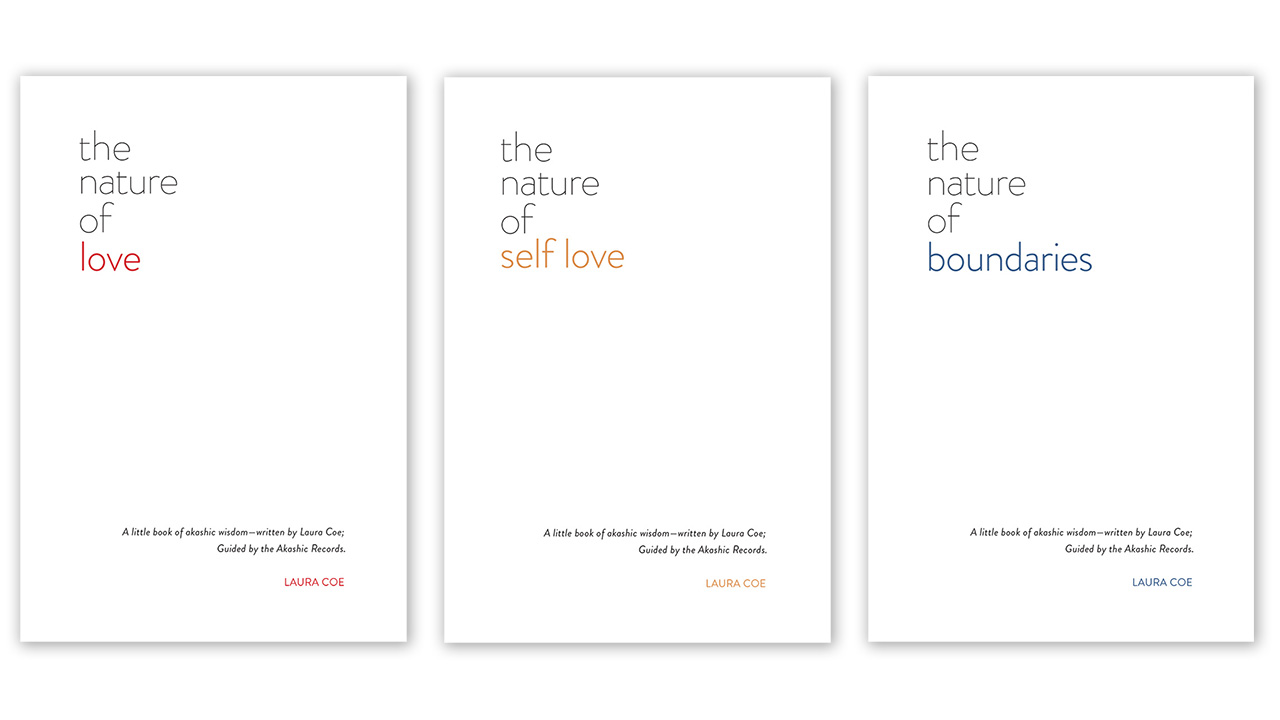 The Nature of … Books 1-3
Get the first three books in Laura Coe's Nature of series for $20 off the list price!
Includes The Nature of Love, The Nature of Self-Love, and The Nature of Boundaries.
$16.95. Paperback.
Every year, we spend millions of dollars on healthcare and beauty systems. Our days begin with teeth brushing, hair combing, and perhaps even exercise. Even if there are still many who need persuading or incentivizing towards participating in such routines, there is a general consensus that these self-care rituals are good for us. But when it comes to our emotional health, we are taught from a young age to "get over" our feelings, and yet in reality most of us just stockpile them, carrying their weight throughout life. Even though we are not conscious of them, the feelings are weighing us down from the life we want to live. The messages they create—of not being good enough, not worthy, undeserving–become the guiding principles of our lives. Our goal is to become aware of our feelings. Then subscribe to the habit of daily rituals for our emotional health, just as we have for our physical health. By doing this we can free ourselves from the destructive and unresolved feelings of the unconscious mind and begin to direct our lives from our authentic self where our true passions and desires reside.